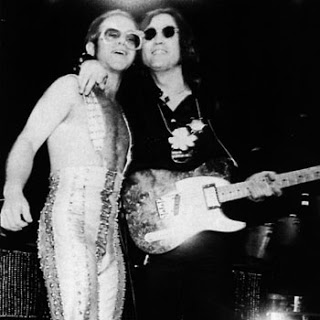 ELTON JOHN is still haunted by the day JOHN LENNON was shot and killed – he was detained at a Melbourne, Australia airport and given the sad news.
The rocker and Lennon had been close friends years before and Elton's crew knew how much the former Beatle meant to him, so decided to break the news to him gently.
Elton tells Rolling Stone magazine, "I was in Australia… When we landed, the Elton John party was told to stay on the plane, and I immediately thought, 'It's my grandmother,' because she was so elderly.
"When they said it was John, I couldn't believe it.
"We went to the cathedral in Melbourne at the same time they had the vigil in New York. We sang hymns and we cried. It was an astonishing time. John really touched my soul."
Lennon was shot dead outside his Dakota Building home in New York in December, 1980.
COMMENTS
There aren't any comments yet.
Comments are closed.