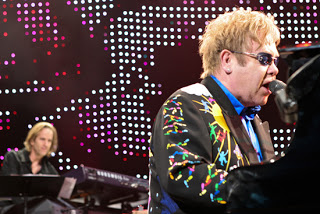 A few signatures are now on a petition to get music legend Elton John to play another night at the new
Matthew Knight Arena.
Mister Ooh-la-la, which is the man's legal name, says he was one of the hundreds of Elton John fans, who got caught up in the ticket office fiasco Friday.
He is trying to convince the UO athletic department's ticket office to schedule an another show.
He said if there's a demand for it, he doesn't see why the department or the musician himself wouldn't agree.
"I and many other people are disappointed and it would be profitable for everybody. Elton would make money the arena would make money and everybody would get to see the show."
Many fans couldn't purchase tickets and some were charged thousands of dollars for trying to buy them multiple times.
COMMENTS
There aren't any comments yet.
Comments are closed.