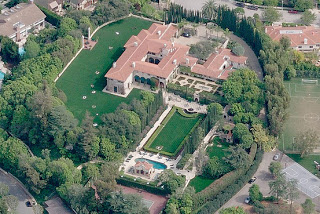 Elton John will perform a concert on Wednesday, January 19th at a private home in Beverly Hills, CA to raise funds for the American Foundation for Equal Rights, the group challenging Prop. 8. The Foundation will argue before the California 9th Circuit Court of Appeals on December 6th.
"We are deeply honored to have the support of Sir Elton John," said Chad Griffin, Board President of the American Foundation for Equal Rights. "The American Foundation for Equal Rights stands for the enduring principle that all Americans are created equal, and believes that ending state-sanctioned discrimination is a critical step we must take toward ending the hate crimes and suicides that continue to claim the lives of young Americans."
The event will be held at the "Green Acres" estate of Ron Burkle.
COMMENTS
There aren't any comments yet.
Comments are closed.