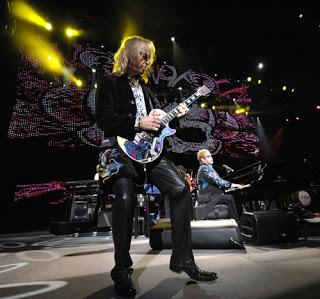 Elton John and his band will appear in concert for the first time ever in Eugene on Thursday, Feb. 17, at the University of Oregon's new Matthew Knight Arena, the university announced Monday afternoon.
"Elton is the most prolific artist we could have dreamed of hosting for a concert as we open the Matthew Knight Arena," UO Athletic Director Rob Mullens said in a statement. "We are honored to host Elton and his band this February.
Playing all of his No. 1 hits will truly make this a memorable night in Eugene."
Tickets go on sale at noon Friday at $29, $79 and $129. They will be available online at MatthewKnightArena.com, at Tickets West outlets and at the Casanova Center box office next to Autzen Stadium.
COMMENTS
There aren't any comments yet.
Comments are closed.