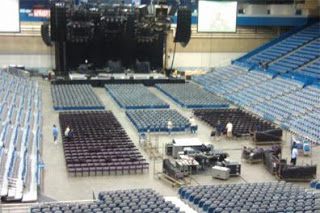 The Elton John concert scheduled for Wednesday night at the Tucson Convention Center has been canceled, officials said.
Concert organizers said he came down with an illness and won't be able to perform.
He has rescheduled to concert for Thursday night at 8 p.m., organizers added.
All tickets purchased for Wednesday will be honored tomorrow.
Anyone who is unable to attend the concert tomorrow night can return their tickets to the place where they were purchased for a full refund, an Elton John representative said.
"Elton apologizes for the inconvenience caused due his illness, but doctors assure him he will be fine for tomorrow's evening performance," the representative said.
COMMENTS
There aren't any comments yet.
Comments are closed.