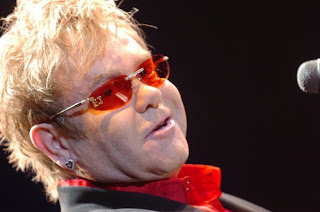 A 7-year-old Elton John fan got the highlight of his young life in Des Moines on Friday.
Brody Reilly said he's been a fan of the Rocket Man since he heard him sing "Crocodile Rock" on an episode of "Bob the Builder."

Reilly's father said he promised to take his son to a concert if Elton John ever came to Des Moines.
The boy had a front row seat when the singer performed "Crocodile Rock" and soon found himself on stage.
"After the second part of the song, he let me up there," Reilly said. "The security guards said, 'No, no,' but Elton John stopped them."


"When 'Crocodile Rock' came on, I saw her lift him up and then I saw security come," said Brody's father, Mike Reilly. "I was like, 'Oh boy, he's in trouble now,' but Elton was standing right there and he said, 'No, no, no,' and he got to sing the song with him."


Brody Reilly also got to see Elton John in Omaha last year. That time, he not only got an autograph, he also got some drum sticks and guitar picks to take home.


COMMENTS
There aren't any comments yet.
Comments are closed.