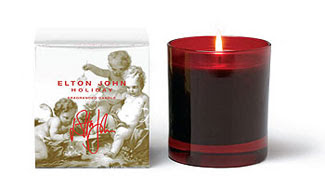 The Elton John AIDS Foundation (EJAF) and Candela, along with Macy's, are partnering this holiday season to sell a limited edition holiday-scented candle to benefit EJAF's grant-making initiatives.
"This holiday season, the gift of candlelight can also be the gift of life, because a portion of the proceeds from each candle will support EJAF's life-saving mission to bring effective HIV prevention programming to men, women, and children across the Americas and the Caribbean who are the most at-risk and the most vulnerable to HIV infection," said Sir Elton John.
"I love candles, and it has been a great pleasure to work with Candela to create just the right scent to put everyone in the holiday spirit," John continued.
COMMENTS
There aren't any comments yet.
Comments are closed.