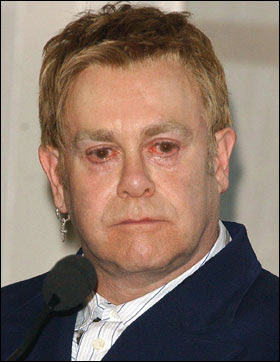 The star, 62, had planned to join singer Billy Joel for a gig in California last night but doctors warned it was too soon to return to the stage following his recent stay in hospital.
"They said he should take it easy as a precaution," a source revealed.
Despite his debilitating illness, the frail singer-songwriter is determined to attend tomorrow's fund-raising gala in New York for the Elton John Aids Foundation.
"It's an annual event and Elton never misses it," said our source. "He has been resting at home and is due to fly to New York today."
Elton has postponed a string of his world tour gigs but hopes to reschedule some later.
– News of the World
FROM THE EDITOR:
Elton, please, please take it easy. Your fan's are concerned for you and your health. We wish you all the love and strength in the world! You are a shining light in many of our lives. Please rest and take all the time you need to get back to 100%!
COMMENTS
There aren't any comments yet.
Comments are closed.