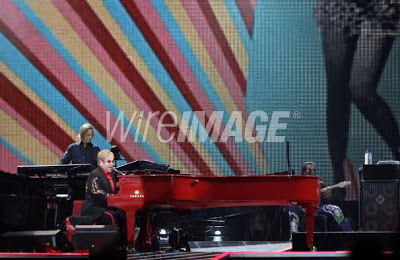 During the recent Red Piano concert in Rotterdam, The Netherlands, Bob Birch, Elton's Bass Guitarist had to perform from a chair (pictured) due to suffering a back injury.
Not only is Bob a very talented guitarist, he is very hard-working and loyal!
COMMENTS
There aren't any comments yet.
Comments are closed.