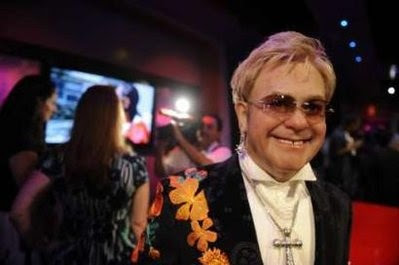 Elton John Personally signed off a sample of "Yellowbrick Road" to be used on Raekwon's (Wu-Tang member) new album
Elton John is very very very picky about who he lends his work to but Wu-Tang member Raekwon has now become one of the select few who have had Elton give his work to.
Raekwon is prepping his upcoming album "Only Built For Cuban Linx 2" and Sumit from The Hip Hop Chronicle UK was the first person to have a listen of the album.
The final track on the album samples "Yellowbrick Road" and Elton signed off on this personally.
The story goes
RZA and Elton are good friends, RZA reached out to Elton and told him about the project. They sent the beat to Elton and he immediately signed off on the record and actually really likes it.
A great end to a solid album.
– PR Inside
SIR ELTON JOHN turned casting director when he recruited actor JAMES NESBITT to star in a music video for British pop star JUST JACK.
The Rocket Man singer, who has previously cast Justin Timberlake and Robert Downey Jr. in his music videos, helped Just Jack add some star power to his promo clip for The Day I Died by calling on Nesbitt to film a cameo.
The singer – real name Jack Allsopp – explains, "I asked Elton if he knew anyone who'd be good for the role. After hearing the album, he said he had just the man."
And Nesbitt insists he jumped at the chance: "Elton called out of the blue and asked me to do it. You don't say no to him."
COMMENTS
There aren't any comments yet.
Comments are closed.