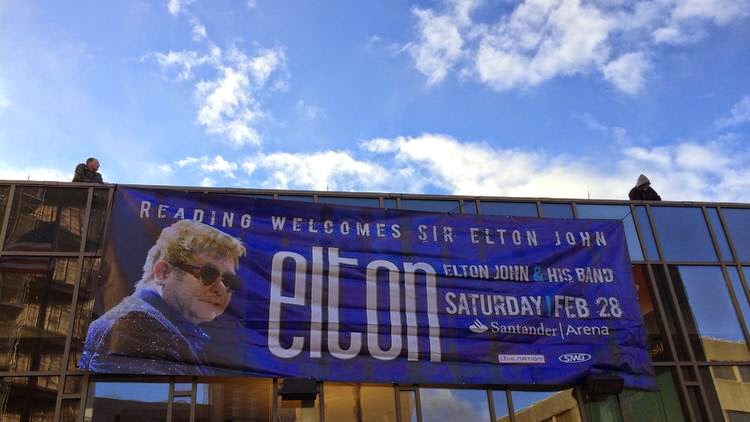 Elton John will bring his outrageous Las Vegas Show The Red Piano back to Liverpool later this year, returning to the Liverpool Echo Arena on Wednesday 28 October.
The newly announced Liverpool show will follow shows at Sheffield Arena (October 23rd), Newcastle Metro Radio Arena (24th) and London's Wembley Arena (27th) and will be the final UK performance of the Red Piano for the foreseeable future.
It's sure to be an emotional night for Elton and his band. The show began at The Colosseum at Caesars Palace 5 years ago and ran there for an incredible 243 performances, in front of approximately 1 million people.
Sir Elton first brought this magnificent show to Liverpool in December last year as part of his 7 date UK Red Piano tour – the first times he had taken the show outside London. After rave reviews he returned to perform a spectacular New Years Eve concert at London's O2 Arena, broadcast live on ITV.
The larger-than-life set, complete with Elton's iconic Yamaha red grand piano, has been conceptualised and designed to reflect Elton's flamboyance alongside his peerless musicianship by acclaimed photographer and good friend of Elton, David LaChapelle. The theme throughout The Red Piano is love, symbolised by the colour red and articulated through the songs and state-of-the art effects and high-end imagery.
During the shows, audiences will be treated to live performances of the phenomenal back catalogue of Elton John and Bernie Taupin, including hits such as Rocket Man, Goodbye Yellow Brick Road, Candle In The Wind and Tiny Dancer.
Elton John said: "It's fantastic to see how British audiences react to the Red Piano. The show is stuffed with hits, it's brash, bright and colourful. Over the past five years we have played over 240 Red Piano shows at Caesars Palace in Las Vegas and every single one has been an event – the band and I have had a ball!
David LaChapelle said: "The show is a visual extravaganza, a collage of all the outrageous and beautiful images Elton has been responsible for in his career. I just wanted it to sparkle and shine and just be lush – almost edible, like looking at a candy store. Elton has had a lot of fun. There have been some sad parts in his life, but when he's on that stage I think that he loves it. This was a way of showing that love of performing and pay tribute to it".
COMMENTS
There aren't any comments yet.
Comments are closed.