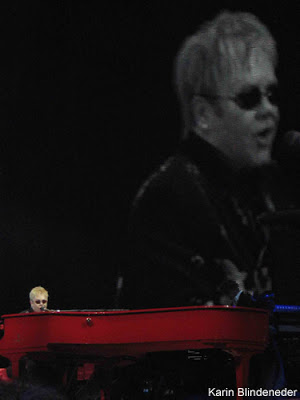 Brandi Carlile's story is a celebration of human imperfection.
The 27-year-old folk rocker, who will bring her alternately rowdy and mellow tunes to the Westhampton Beach Performing Arts Center on Saturday night, prefers to record "live to tape" when she's in the studio, meaning her bandmates all play at once, instead of individually, in order to gel as a unit—even if it means the recordings aren't as crisp.
She leaves in all of the vocal scoops, audible aspirations and hitches in her voice when she's screaming on raucous tracks that other musicians would excise with fancy editing equipment, because those tiny glitches (Ms. Carlile might prefer "natural sounds") lend her final tracks an immediacy and authenticity that underscore her lyrics of imperfect love and time's inexorable march.
It might be technically flawed, but it's emotionally honest.
"The sound is more classic. It's like the music I grew up listening to," she said in a telephone interview last week, naming bluegrass and country music records her parents used to play around her childhood home in Ravensdale, Washington, about 30 miles from Seattle. The method, she said, "makes you accept your imperfections."
Whatever musical imperfections Ms. Carlile might have, they sound a lot like assets in the context of her earthy ballads that ring with rootsiness. And Ms. Carlile, who has unfussy chestnut hair and a slight gap between her front teeth, isn't the only one who thinks so.
In 2005, prior to the release of her debut album, Rolling Stone named her one of the year's top artists to watch, and two years later her second album, "The Story" (released by Sony), reached the top 50 on the Billboard chart within two weeks of its release and her songs received more than 1 million plays on her Myspace page within a month — despite the fact that her melodies aren't tailored for radio play.
Her "imperfections" have led to performances on "The Tonight Show with Jay Leno" and "The Late Show with Conan O'Brien," and an international tour kicking off this week that includes the East End and winds around to Portugal and Norway.
She's currently working on her long-awaited third album, which she says should be out this summer. One of her idols, Elton John, has agreed to collaborate on one track, and Ms. Carlile said they just have to hammer out a time to get into the studio together.
COMMENTS
There aren't any comments yet.
Comments are closed.