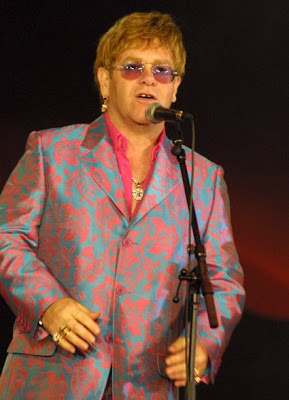 With the hype surrounding Relapse, the new album from Eminem, building rapidly, it's emerged that it may feature a guest appearance from Sir Elton John.
According to an article in The Independent, John was spotted visiting the studio where Relapse is being recorded last October.
The article cites a witness to the visit who claims that "He [Elton John] stayed half a week… Em has huge respect for Elton, and the feeling is mutual. Elton really gets his music."
The collaboration would represent an intriguing coda to the pair's controversial duet at the 2001 Grammy awards. Eminem had previously been accused of displaying homophobic attitudes in his lyrics.
The Independent also quotes a source at Polydor Records (owner of the Interscope label that Eminem is signed to) who claims that no one there knows anything about Relapse.
"It's top secret. In terms of timing, the plan is to release it between new records from 50 Cent and Dre, who are both also signed to Interscope. Whenever it comes out, it will be huge."
Another source claims that Eminem may have stockpiled up to 300 songs, and is now in the process of working on the final tracklisting with producer Dr Dre.
A release date for Relapse hasn't been announced, but there's speculation that it could be available as early as next month.
COMMENTS
There aren't any comments yet.
Comments are closed.