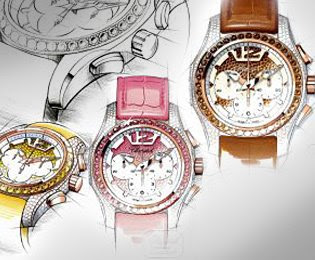 In December of 2008, Chopard will introduce its revised Elton John watch collection in Moscow. These extravagant and stylish luxury chronographs are to be offered in rose or white gold exclusively, with various combinations of precious stones, including pink, yellow, black and chocolate diamonds, emeralds, sapphires, or rubies. Pastel straps in exotic leathers compliment the vibrant combinations of gemstones. Each of these Chopard timepieces will be limited in production, and feature an engraved Elton John signature.
Proceeds from each watch sold will assist the Elton John AIDS Foundation. To coincide with Chopard's launch of the new collection, Elton John will hold a celebratory private concert in Moscow on December 7th.
COMMENTS
There aren't any comments yet.
Comments are closed.