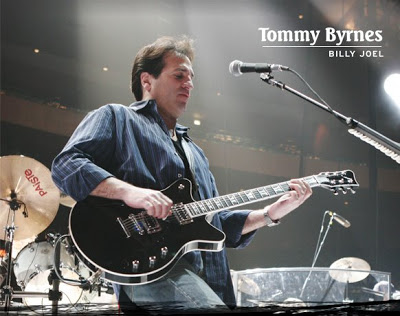 In a recent interview with the Long Island Herald, Billy Joel's lead guitarist, Tommy Byrnes, had the following to say about the upcoming 2009 Face to Face World Tour with Elton John:
"I'm riding the Billy moment until it falls off a cliff. And I think it's ever going to, because he's going stronger than ever now. We're starting in Asia at the end of October, Hong Kong, Singapore, Korea, Japan, Australia, New Zealand. Then we break for Christmas, then we're doing five weeks in a Seminal reservation down in Hollywood, Florida. Then we go out with Elton for five weeks, then we break, then we go out for another five week run with Elton. So he's saying yes to a lot of work, which is really great. He's in better form and better shape then he's been since he was a much younger man."
This adds more weight to the very plausible face to face tour concept. Stay tuned for more information.
COMMENTS
There aren't any comments yet.
Comments are closed.