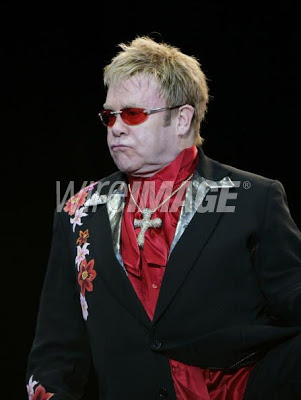 Below is the complete set list for Elton's South African tour which he is currently embarking upon. It is subject to change without notice.
* Funeral For A Friend
* Love Lies Bleeding
* The Bitch Is Back
* Madman Across The Water
* Tiny Dancer
* Levon
* Believe
* Take Me To The Pilot
* Goodbye Yellow Brick Road
* Daniel
* Rocket Man
* Honky Cat
* Sacrifice
* Someone Saved My Life Tonight
* I Guess That's Why They Call It The Blues
* Sorry Seems To Be The Hardest Word
* Candle In The Wind
* Circle Of Life
* Benny And The Jets
* Philadelphia Freedom
* Sad Songs (Say So Much)
* I'm Still Standing
* Crocodile Rock
* Saturday Night's Alright (For Fighting)
* Don't Let The Sun Go Down On Me
* Your Song
COMMENTS
There aren't any comments yet.
Comments are closed.