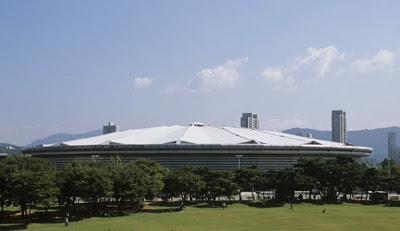 The Korea Times has announced that Elton will be performing in South Korea during 2008. A date and venue will be announced shortly.
"2008 will certainly be another fruitful year for pop lovers, for more concerts are yet to be scheduled, such as former Beatle's member, Paul McCartney, and English pop star Elton John."
The venue will most likely be The Seoul Olympic Gymnastic Stadium – a commonly used venue for big international tours, the show could be scheduled for a late January or early Febuary date, as Elton will be touring the Middle East, South Africa and Spain around this time.
Stay tuned for more info…
COMMENTS
There aren't any comments yet.
Comments are closed.