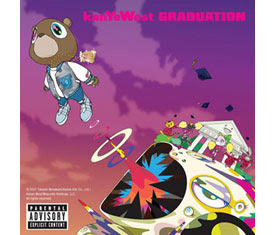 Graduation, the new, chart-topping album from Chicago rap artist Kanye West, features a sample of an Elton John/Bernie Taupin song.
Listen to the lead track, "Good Morning," and you will hear a familiar riff – it's from "Someone Saved My Life Tonight," from Elton's Captain Fantastic and the Brown Dirt Cowboy album.
COMMENTS
There aren't any comments yet.
Comments are closed.